Photos
Photos for Oct 21: Team USA, winners of the 30th World Puzzle Championship, soon after finishing the Trick or Treat team round.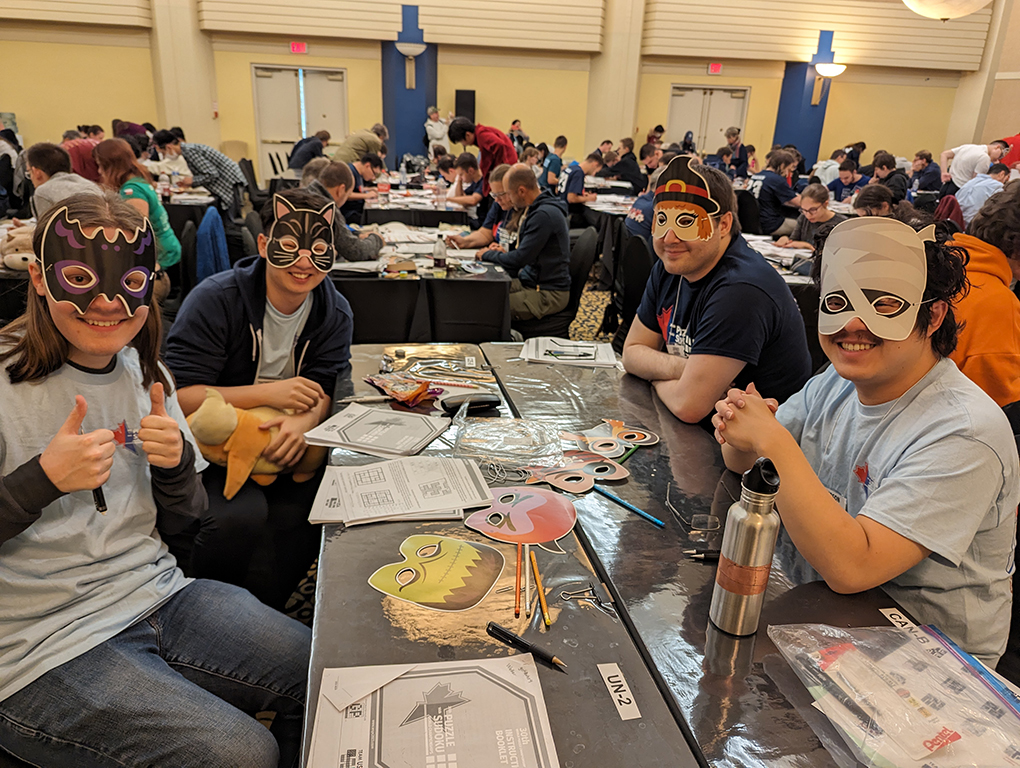 Champion Ken Endo (JPN) focused on an individual round puzzle as he continued to demonstrate his unmatched puzzle solving capability.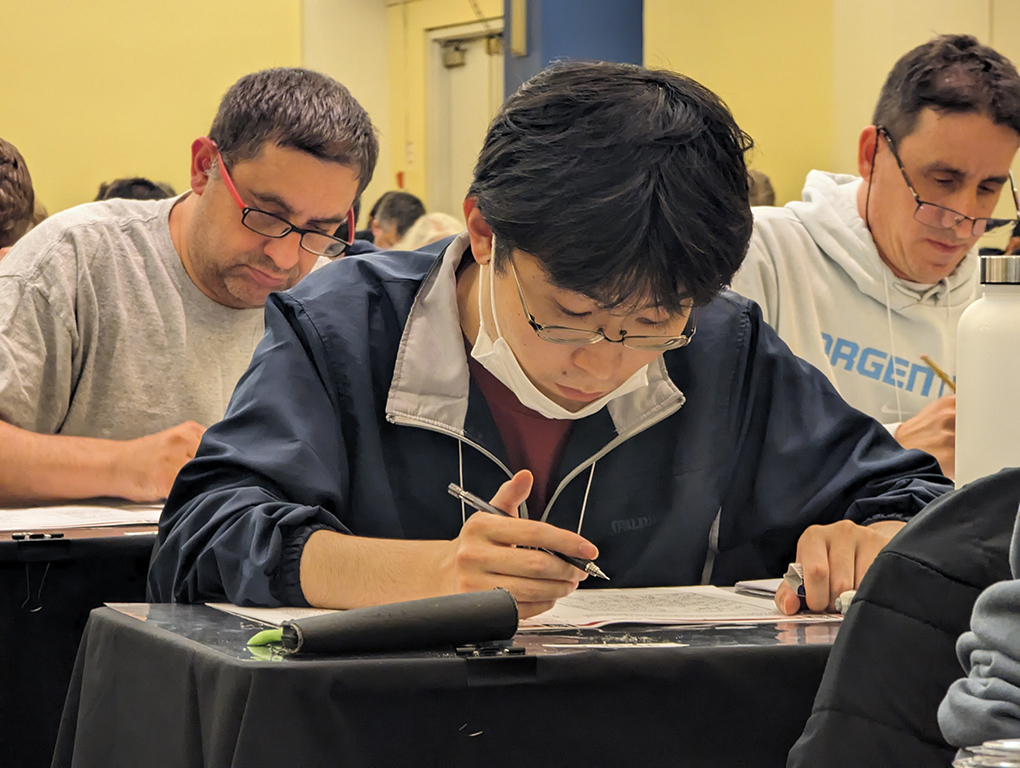 A lot goes into organizing these championships, both before and during the event. (Left) Dave Baines moves one day's worth of puzzles to the competition room; (Right) view of Thomas Snyder's hotel room as he checks that all the puzzles had been printed (several team rounds were missing).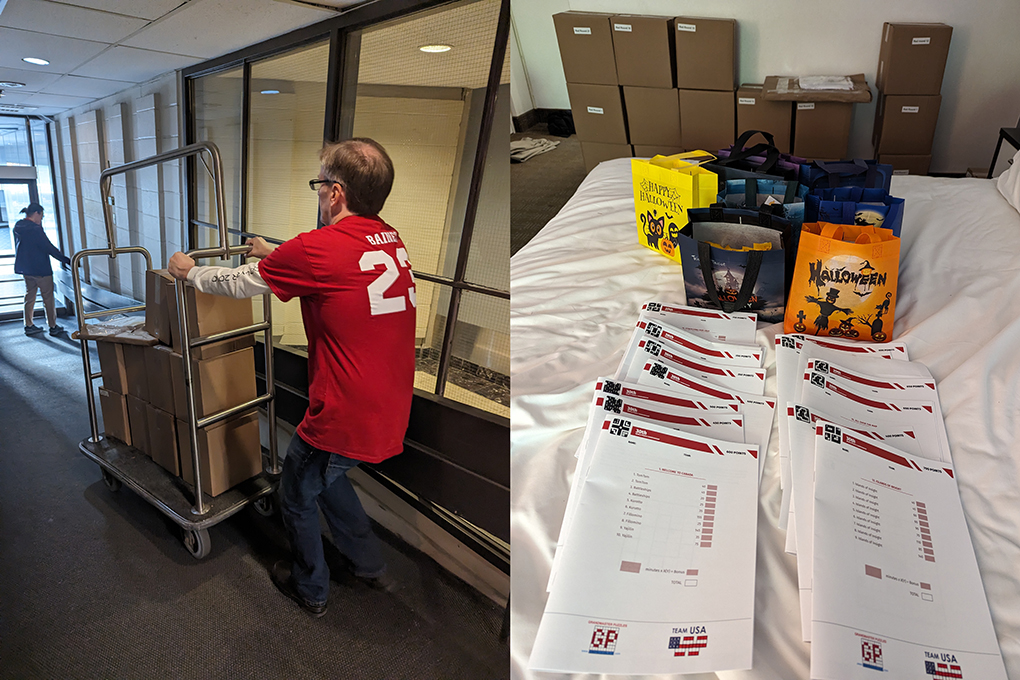 Photos for Oct 17: Top podium finishers, from left to right, Kota Morinishi (JAP) 3rd, Tantan Dai (CHN) 1st, Tiit Vunk (EST) 2nd.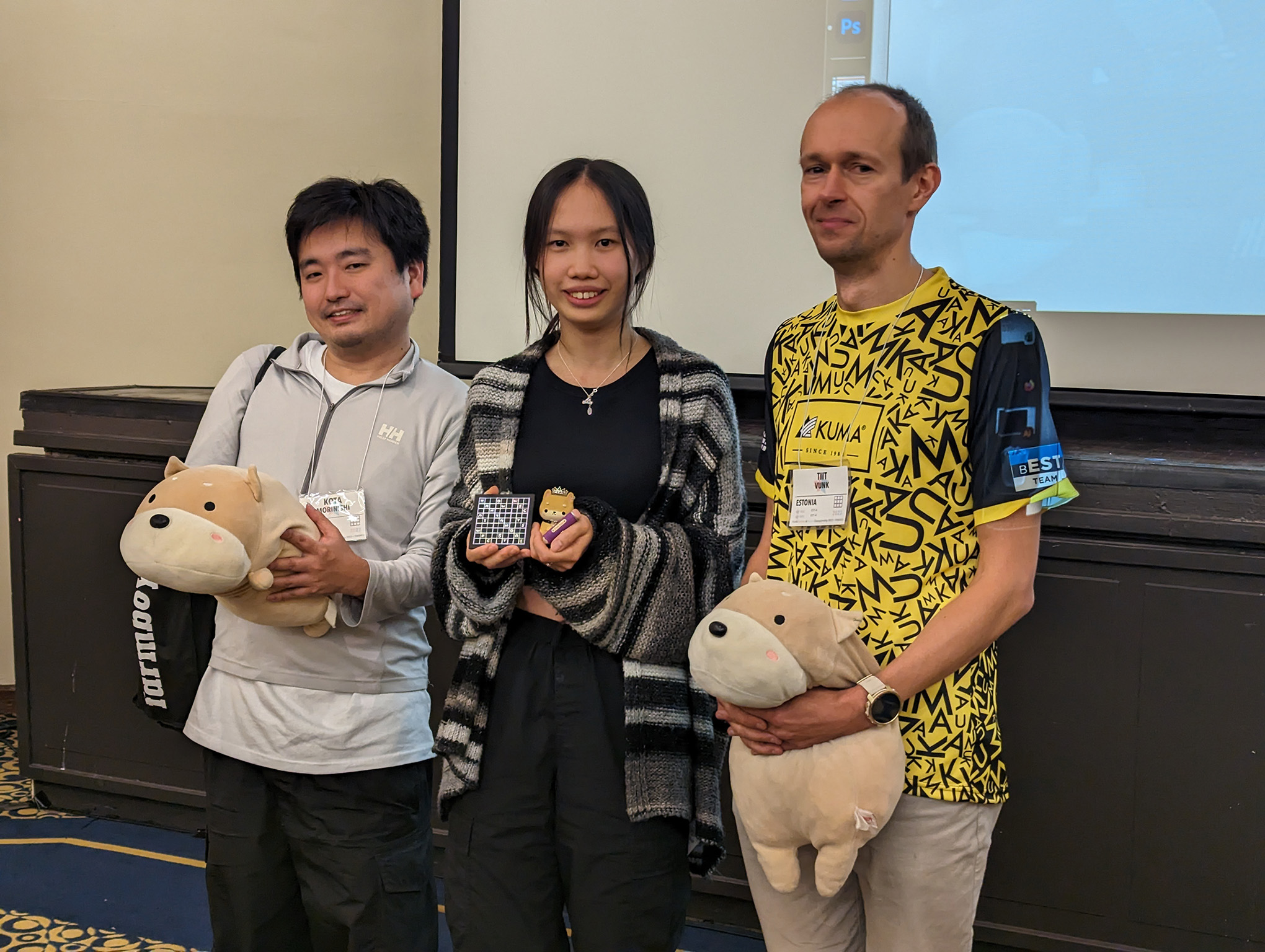 Champion Tantan Dai sees the light to another puzzle solve during one of the individual rounds.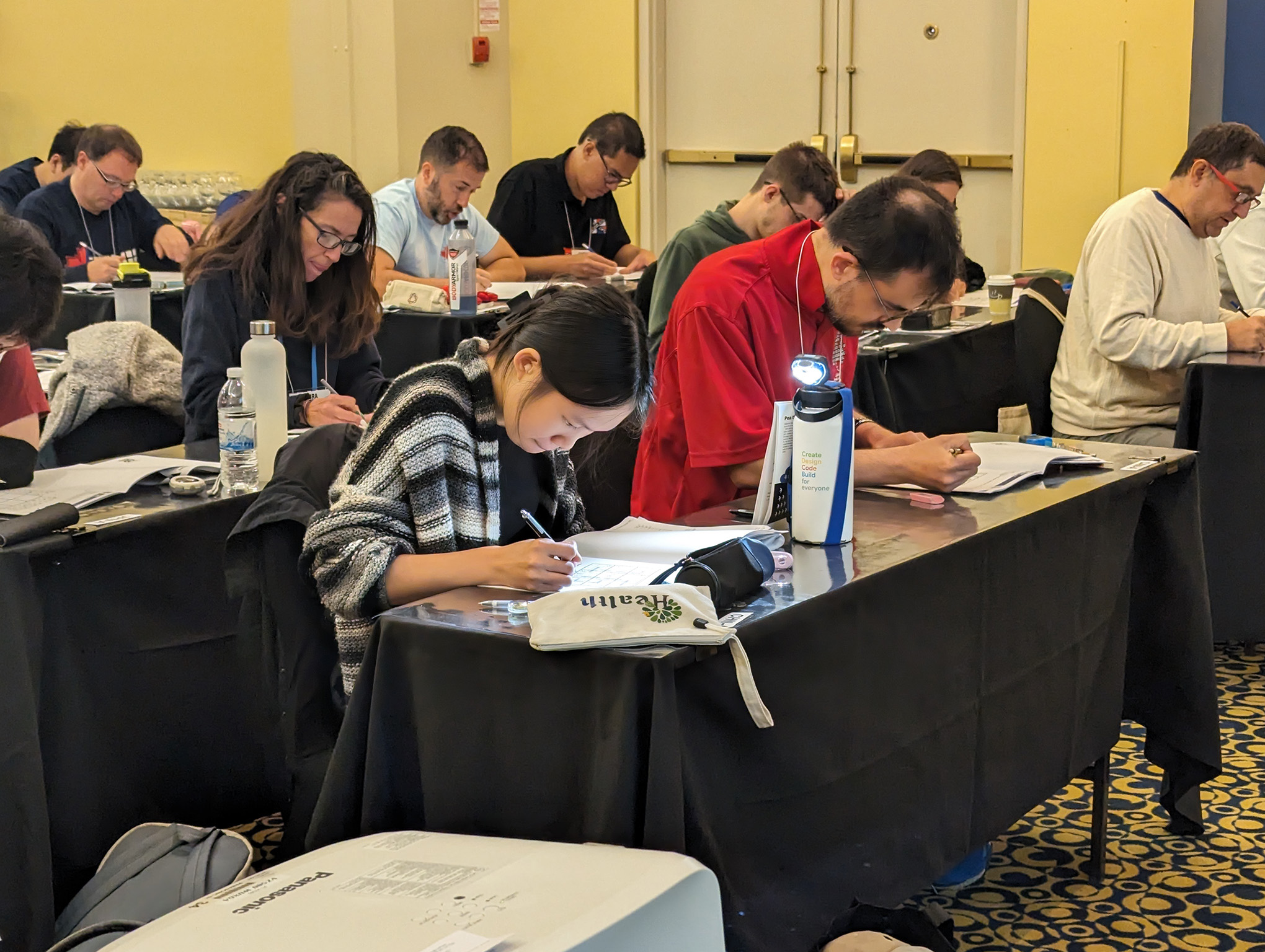 Teams Czechia (top) and United States of America (bottom) during the Stick to Your Vision round where only stickers, and no writing implements of any kind, could be used to solve some challenging puzzles.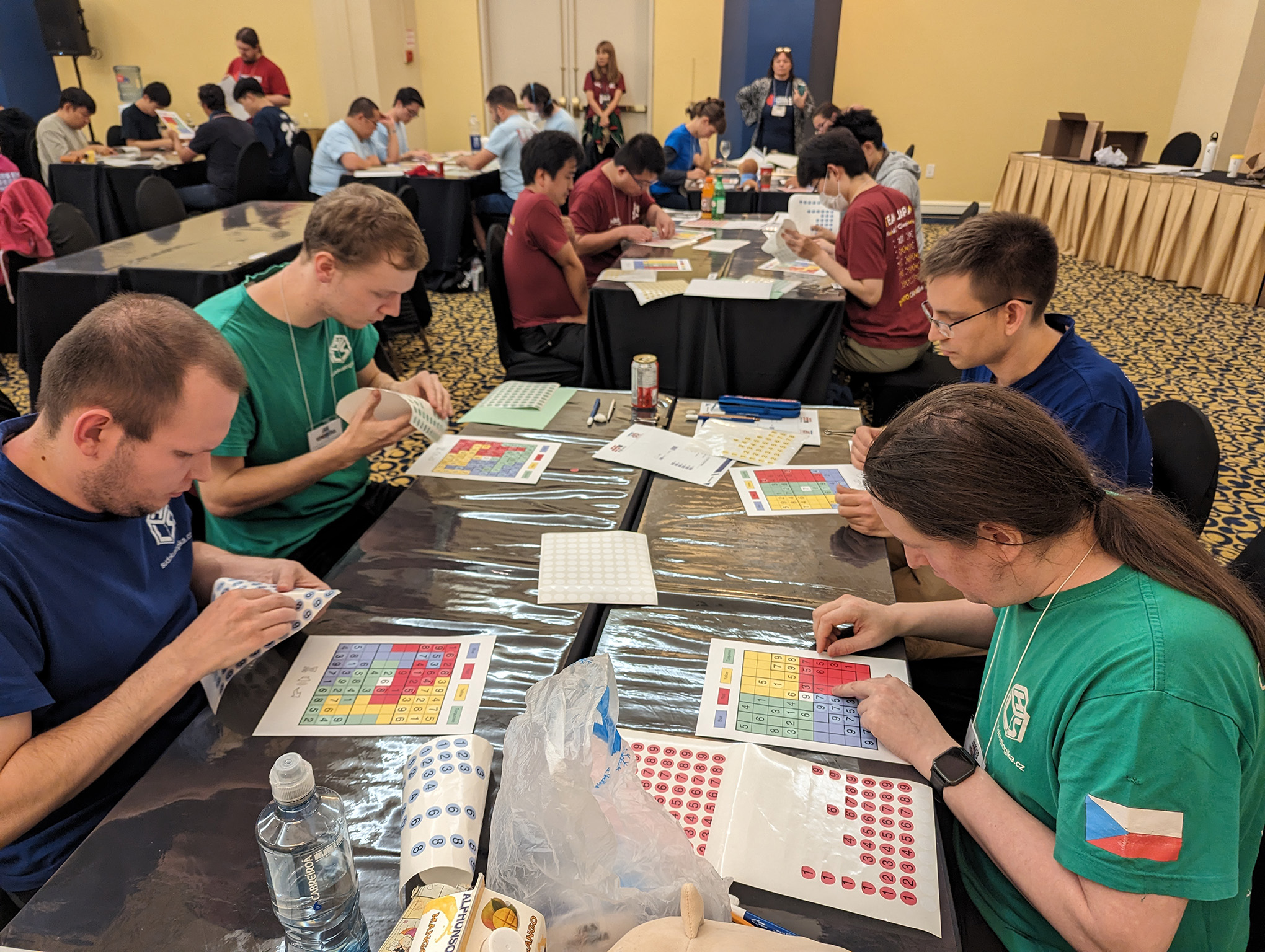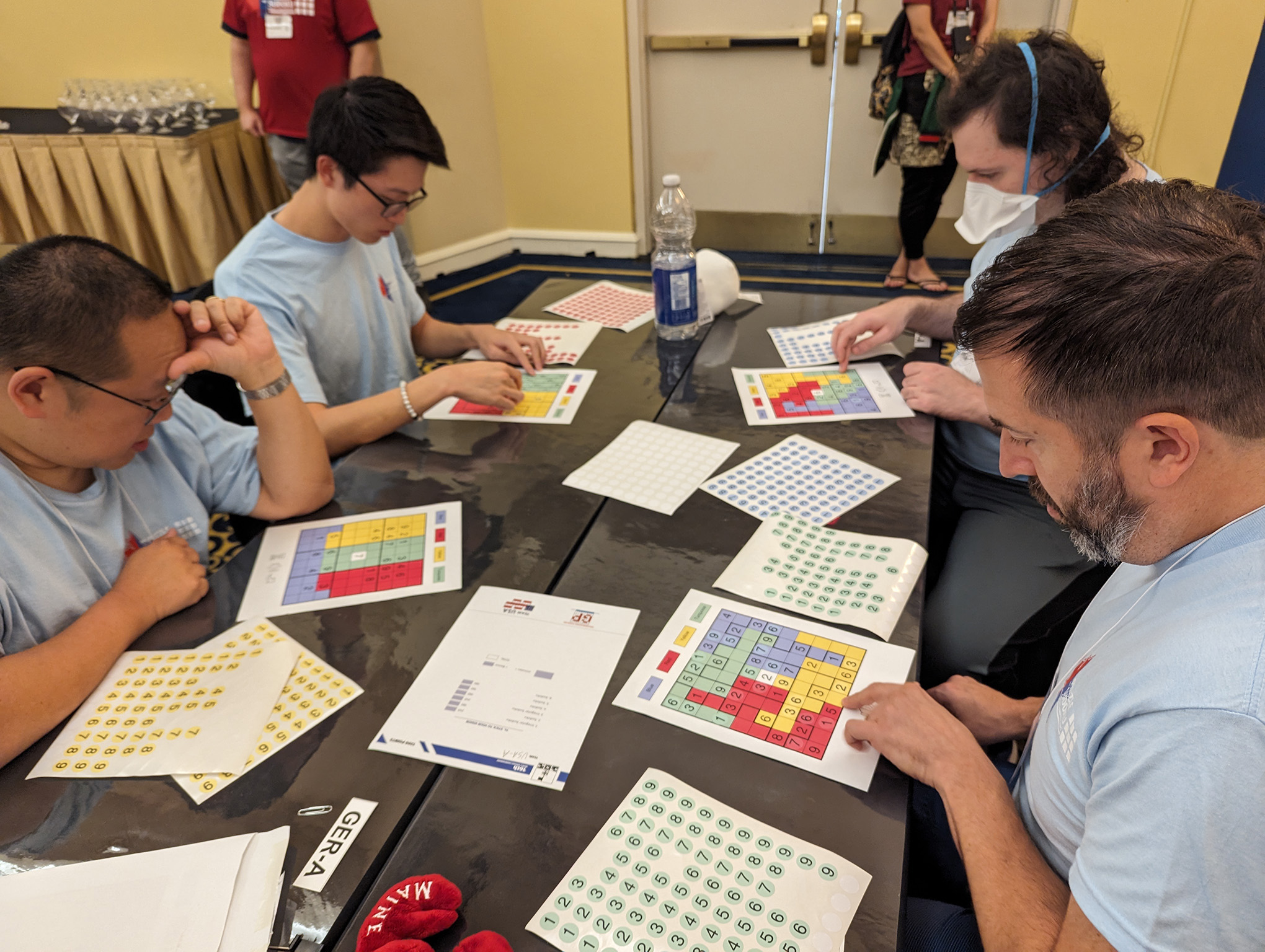 Photo for Oct 16: Team Japan, pictured putting it all together in Team Round 12 which they finished in just 13 minutes, are the leaders after day 1 of the World Sudoku Championship.